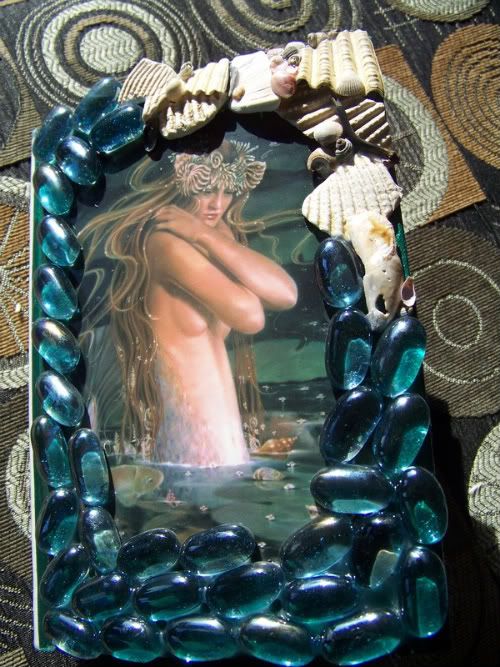 Ok so thought id post my Altered Book of Mermaids. I was given the chance to show this i a Art Show. But the catch was you had to be willing to sell it if someone was willing to buy it. So I put a 225.00 price tag on it. LOL Who the hell is gonna buy it for that i thought. When I gave it to the gallery I told Char I do NOT wanna sell this. She says with that price you will be ok. PHEWWW I say and hand it over to her. Well on the last day of the show a man comes in and is looking for something from Alaska with mermaids he finds my book. Has it in his hand and is walking towards Char to pay for it. He tells her he wants it and she starts" sweatting BULLETS". She cant not sell it to him and she knows I dont wanna sell it. She starts showing him other mermaid art. He decides that he will come back for the book can she hold it for him? She says NOOOO problem and lets him know that this is the last day of the show and this book is not for sale after 6:00 pm. He says ok he will be back by then. He leaves .Char starts clock watching,is so nervous trying to figure out how to tell me its gone. She is a smart one that one 5 to 6:00 she shuts the place DOWN!! yayaya i get to keep my book!! She tells me she was a WREAK for that 45 mins. LOL lesson learned dont show what ya dont wanna sell!!
For what ever reason when i switched blog views i cut off half pages of the pics and iam just to damn lazy to resize em but you get the drift of it.....
Ok Pages 1 and 2
Three and Four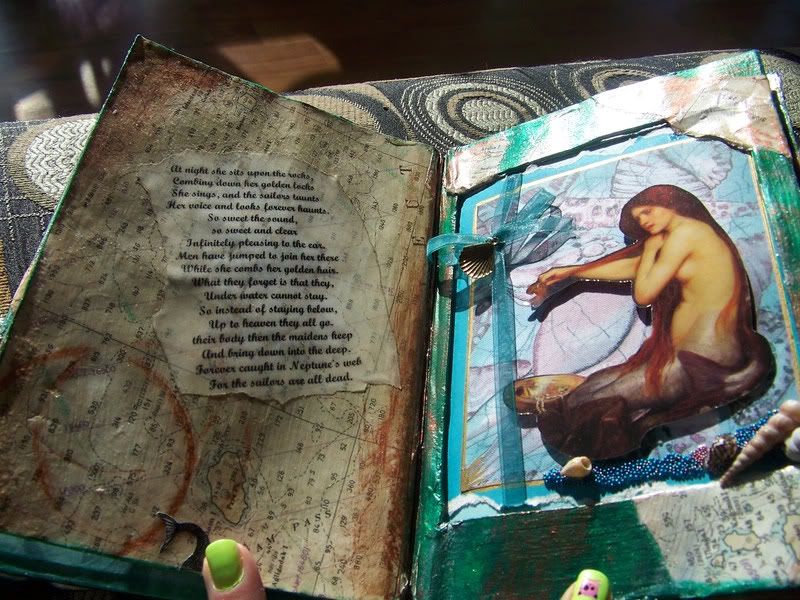 Page 5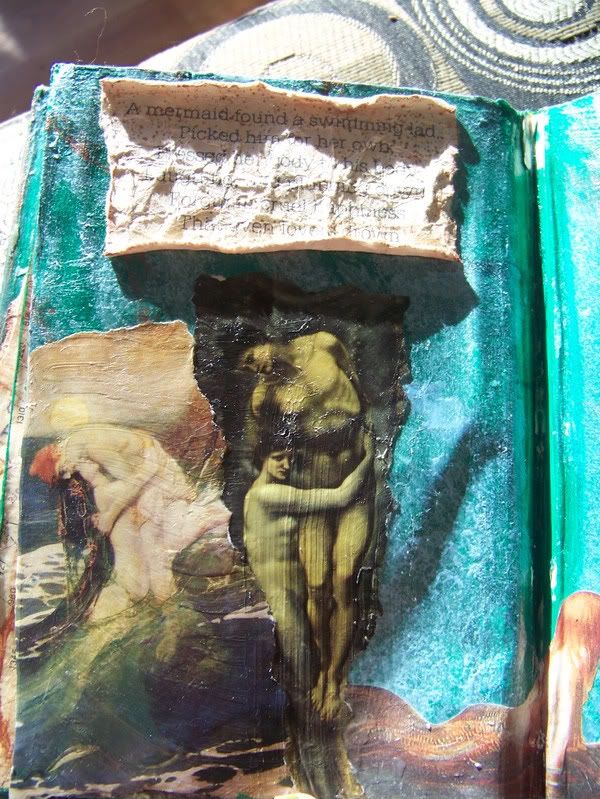 PAge 6
Page 7
Page 8
Page 10 & 11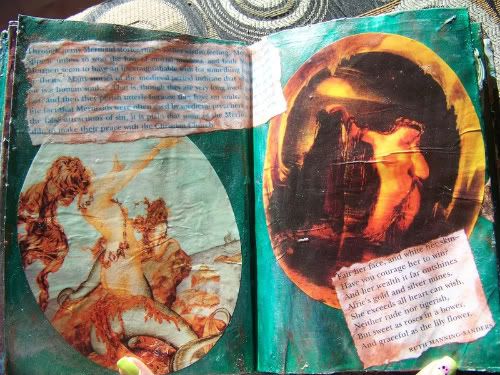 Page 12
page 13
page 14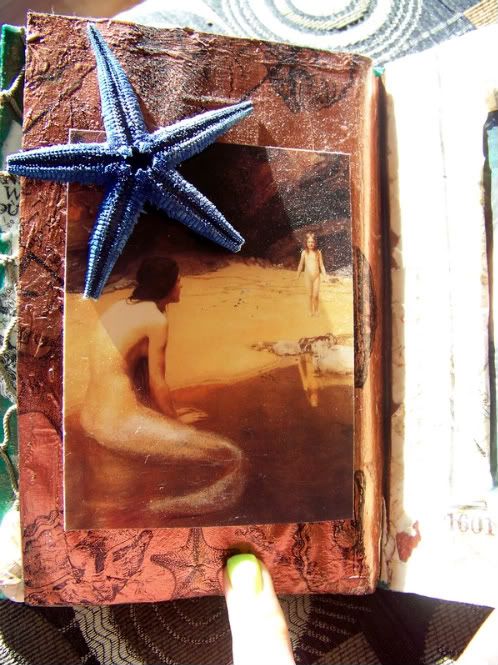 page 15
pages 16 and 17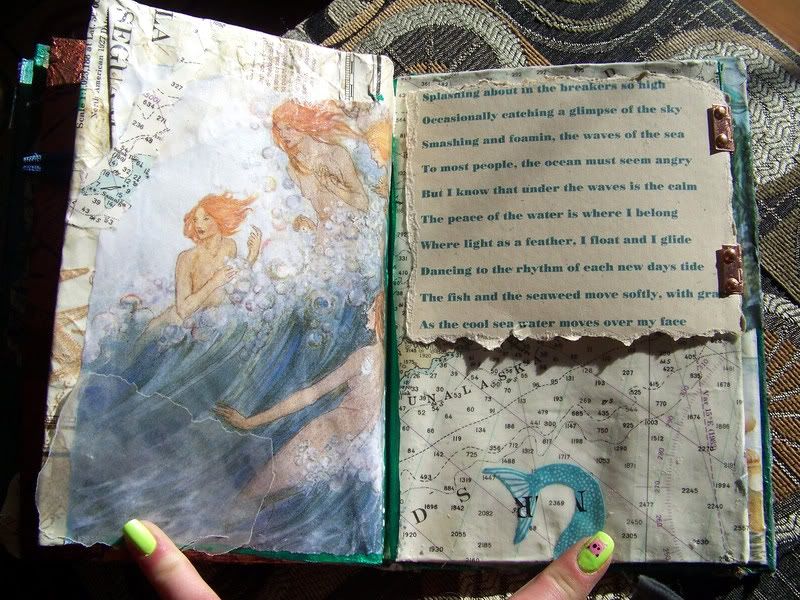 Close up of 17 with flap open: One of the ressons i didnt want to sell this book was because of this page. The chart I used for the base was used by my kids to track were there dad was on his boat. We used to pin a paper boat to it (the full chart is very large and hung in there room) that said Were is Dad Today!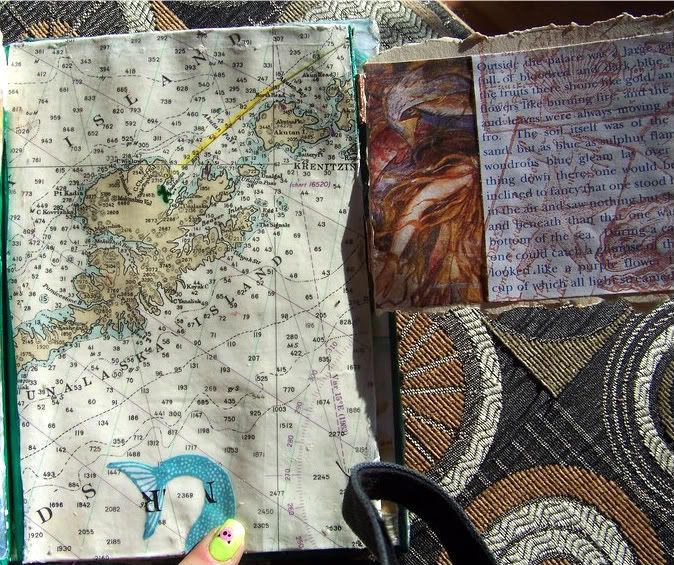 pages 18 and 19
Back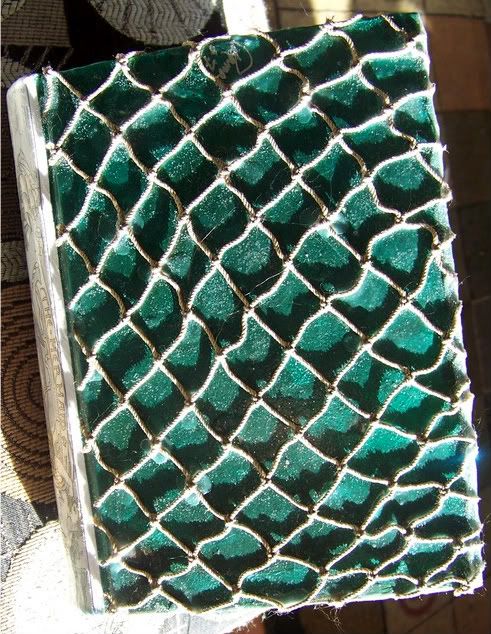 Spine